LATEST NEWS
COVID-19 Our Response in Chelsea Village
Latest News
June 01, 2020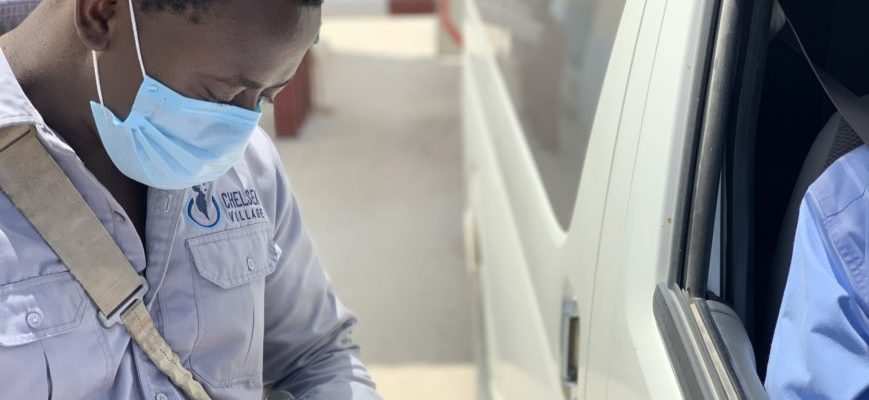 "Throughout these testing times of COVID-19, Chelsea Village has strived to continue to look after our clients to the best of our abilities and maintain our high standards," explains Costa Yiannakis, General Manager of Chelsea Village. "As a family run business, Chelsea Village has always made the safety and wellbeing of our staff our focal point of concern."
Since the outbreak of the COVID-19 pandemic, with the first case in Somalia reported 16 March, Chelsea Village has kept on 100% of their staff, striving to make sure that they feel safe and remain well looked after. We provide all staff with PPE, there is available Psychosocial Support, staff are given their own en-suite rooms to minimise risk and staff have the same amenities and food as our clients.
By valuing our own team in this way, they in turn have been able to continue delivering a high quality service to clients, working hard to make them feel confident, content and safe.
Somalia's healthcare infrastructure is fragile, with the country ranking 194 out of 195 in the Global Health Security Index in 2019. The country lacks the medical resources to fight the pandemic, with it being reported that there are only 20 ICU beds available throughout the country.
Chelsea Village hosts the most advanced medical facility inside the Aden Adde International Airport (AAIA) zone, providing peace of mind to guests. The Medical Support Solutions (MSS) Team provides: 11 full-time medical staff on-site 24/7, including Doctors, Surgeons, Anaesthetists, Paramedics, Nurses and X-Ray Technicians. The unit has an ICU which includes respirators and rapid and swab COVID-19 testing is available.
Chelsea Village is also home to the World Health Organisation (WHO) HQ in Somalia. All Chelsea Village staff have received COVID-19 awareness training from both the MSS and WHO teams.
Following the advice of the WHO as well as the UN Health Team, the Chelsea Village team has implemented multiple safeguards and new procedures to combat the invisible threat of COVID-19. These include multiple wash basins at critical control points as well as temperature checks at the main entrance; physical distancing measures in the dining room and hand sanitisers throughout the camp. Chelsea Village is able to fully isolate a client or staff member showing symptoms while continuing to provide their signature quality food, same day laundry service (washed separately) and linen all delivered to the patient's room.
Clients can feel reassured that these COVID-19 procedures have been checked by the UN Health Team and assessed to have zero gaps. However, if you would like more information on how Chelsea Village is combating COVID-19, please read the summary of our COVID-19 response below or contact our team who are available 7 days a week to answer any questions and get your feedback.
READ: Chelsea Village's Response to COVID-19
Feedback from Clients on our COVID-19 Response
*for security reasons testimonials are anonymous
"The measures were taken in the early stages of the pandemic spread and info on the actions and changes affecting daily life were given to the guests in well-planned briefings, weekly. It gave the opportunity for the clients to ask all the questions strolling through their mind and made a calm feeling and environment for all the participants."

"I feel safer here in Chelsea Village than anywhere else, including back home in the UK. Chelsea Village's forward thinking, planning, actions and willingness to adapt to mitigate against this unseen threat has been nothing less than outstanding. I must thank you all for continuing the highest standards I have seen here in Mogadishu over the past 10 years."