LATEST NEWS
Chelsea Village proudly host Paralympic athlete and BBC presenter Ade Adepitan
Latest News
October 15, 2018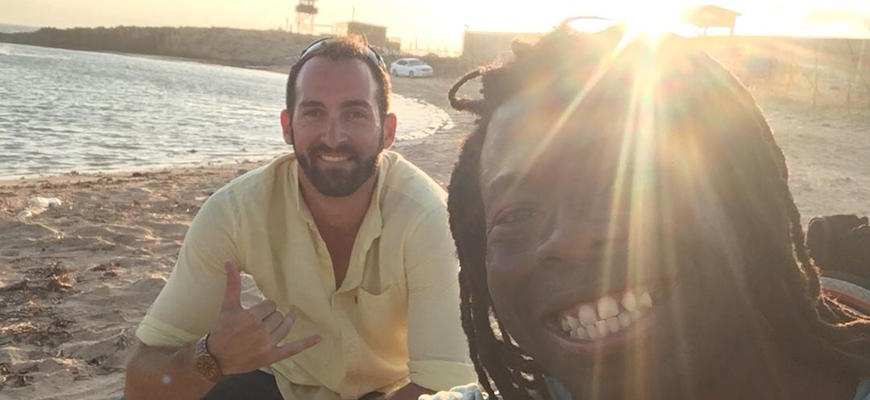 Chelsea Village recently hosted a BBC Current Affairs team who are filming a new four-part documentary series called Africa On Wheels. It follows the journey of British TV presenter and athlete Ade Adepitan – who won Gold for Great Britain for basketball in the 2005 Paralympics – as he travels across the continent.
"Negotiating the worst Africa can throw at him in his wheelchair, Ade is on a journey to uncover how modern Africa is changing," explains the BBC. "He will visit a vast array of contrasting places on the continent, each providing unique and surprising experiences from the windswept beauty of Cape Verde to the streets of Mogadishu."
Ade and his team visited Somalia to explore how Mogadishu is recovering from Al Shabaab rule and to demonstrate people's resilience and the rebuilding efforts of the city. The team visited a maternity hospital in Mogadishu as well as a women's basketball team who defy Al Shabaab's ban of women playing sport, and also hit the beach in Mogadishu to show how life continues despite the constant threat of war.
It was a great experience to host such an energetic, professional, positive and inspiring team at Chelsea Village. Ade in particular was filled with bundles of energy! The BBC team were accompanied by Chelsea Group security Hart Nationwide and had action-packed days in Mogadishu which were followed by relaxing evenings at Chelsea Village. The penultimate day saw us hosting a private BBQ for the team on the beach. All in all, a really positive experience. It's the first time that an Olympic athlete has tested out our GymCap – and it was great to get a workout in with their security advisor on our roof!
– General Manager Costa Yiannakis.
Chelsea Village is a secure accommodation camp that hosts up to 150 people in the Mogadishu International Airport Zone (MIA). Guests have included humanitarian and development agencies, news teams, NGOs and government officials. Chelsea Village is an Enigma Smart Site Service project with ESSS providing full camp build, camp management, Napcap container living, WaterCap container water treatment plants and GymCap, a professional modular exercise facility.
Hart Nationwide is an experienced Chelsea Group company that provides security services across Somalia.