NAPCAP
Secure, comfortable
container accommodation
High-end, portable and secure modular accommodation units designed for field operations. Created by a team who have spent years operating in remote locations, NapCap is both functional and comfortable.
81
Number of clients' project enabled
through NapCap
150 000
Number of nights clients spent
in a NapCap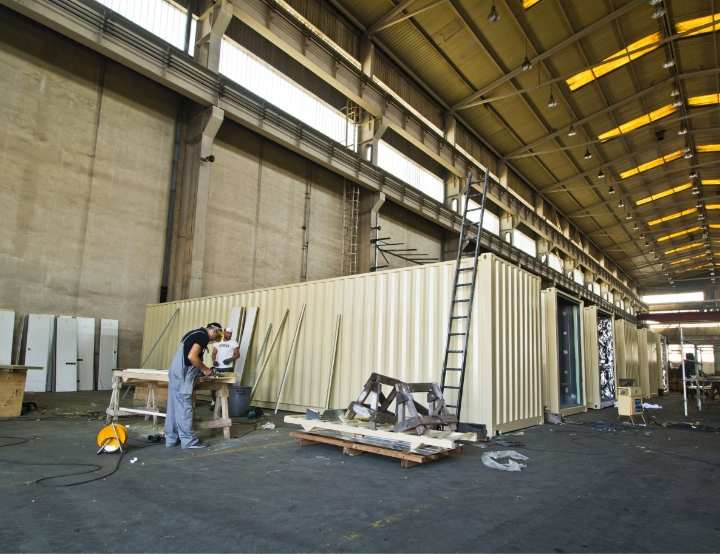 A simple question has to be answered by the team for the units to leave the production line: 'Would I live there?' And the answer is 'Yes. Without a doubt.'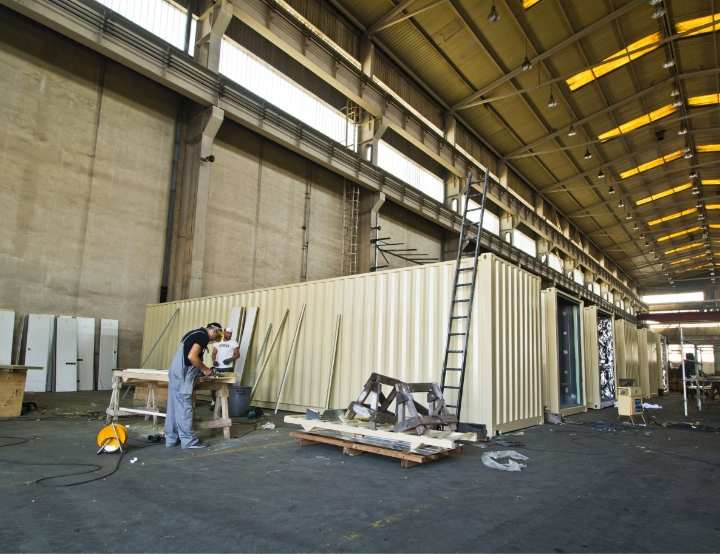 The modular accommodation units are bespoke, made from new products and designed in Australia.
NapCap is designed to enable quick assembly/disassembly and easy transportation, avoiding the more typical yet flimsy flat-pack approach
Suitable for all weather conditions including strong winds and high humidity
Extreme temperature resistance ranging from -25˚C to 50˚C without effecting container's strength and water tightness
Certified to ISO standards, NapCap is installed to UNDSS MOSS standard
WHY NAPCAP
Superior quality

Easy to Transport

UN-MOSS Compliant

Adaptable to all environments

Multiple design options

Stackable

Legacy Options

Green Living Support

Cost effective

Proven success in hostile environments
The NapCap modular accommodation range includes: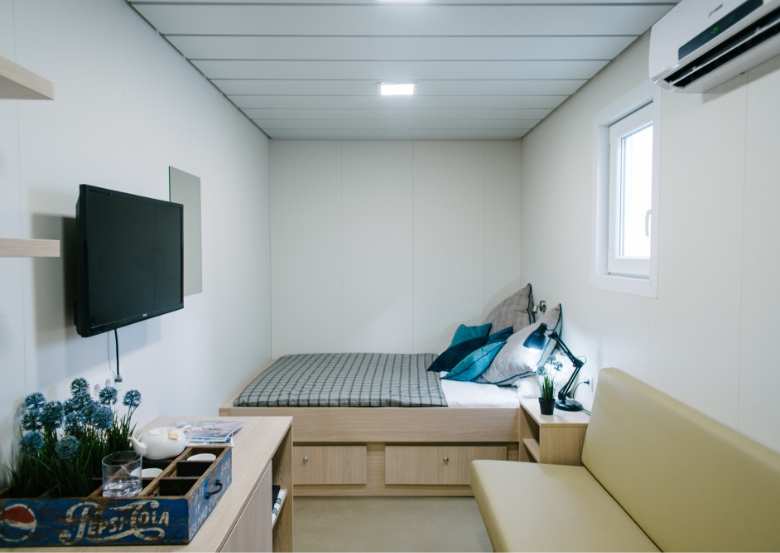 NapCap Standard
The Premium NapCap is a 40-foot container consisting of two living, sleeping and working areas each with their own en-suite bathroom. Clients can choose between Executive (dark wood and black metal finishes) or Eco (pale wood and white metal finishes) styling. There is also the option of a 20-foot single accommodation unit. These are the units that are used throughout Chelsea Village in Mogadishu for 150 guests.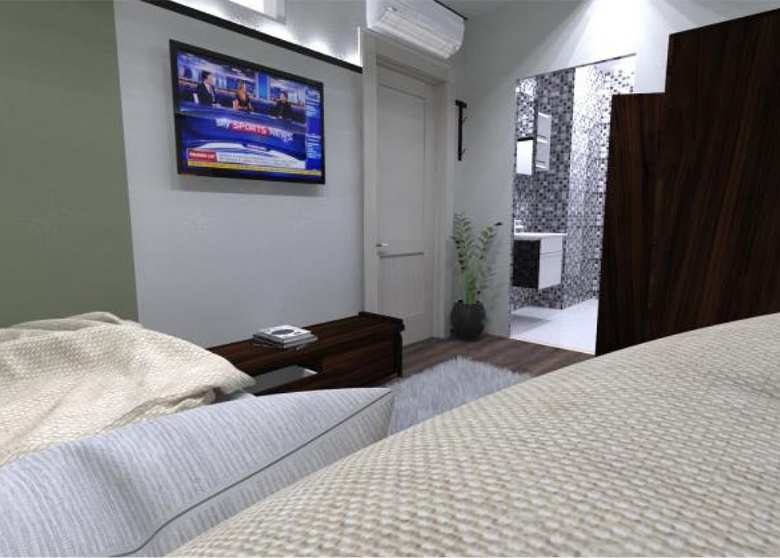 NapCap VIP
The VIP NapCap features a blend of dark metal finishes and dark wood with the added comfort of more space for yourself or guests. In addition to the luxury styling, the VIP NapCap a larger ensuite, and separated lounge and work area. It features two doors for entry via the living space, or enter directly to the private lounge and working area with its own mini bar fridge and television.
NapCap Villa
The NapCap Villa is the ideal containerised home, stylish yet built to withstand the elements. The Villa comes in a choice of 2 and 3 bedrooms, in 2 x 40-foot or 3 x 40-foot shipping container modules. Add our solar panel features for an eco-friendly approach; we also supply a furniture pack on request.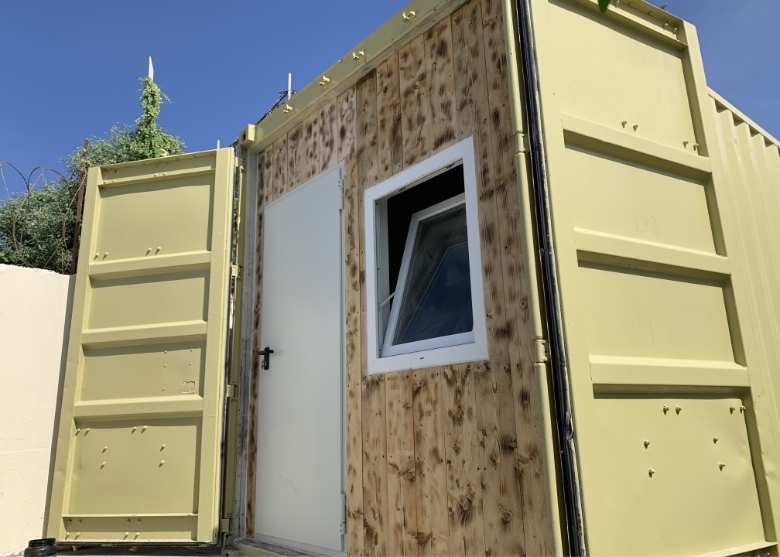 CONTAINER CONVERSION
COG (Camp Operating Group) is skilled in converting fully insulated containers into offices, en-suite rooms, gyms, recreation centres, communal entertainment areas, embassies, kitchens, coffee bars or ablution blocks.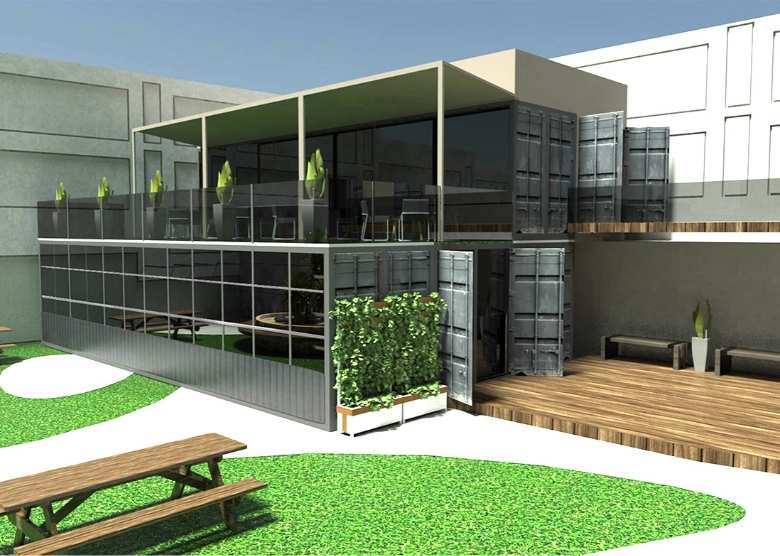 Life-Support Design
COG design and build accommodation camps, no matter how large or small. Our extensive portfolio of remote-site solutions means that we support clients across the project from accommodation to water purification systems, as seen in our flagship accommodation camp Chelsea Village in Mogadishu which hosts 150 guests.
Containerised Portfolio
We offer tried-and-tested containerised products to complement the quality modular accommodation provided by NapCap. Our range includes: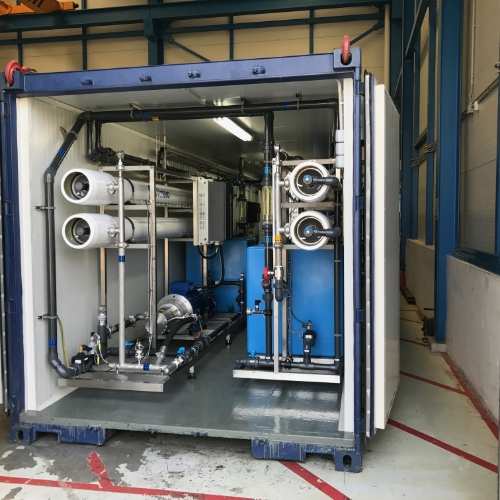 WaterCap
Modular plug-and-play Reverse Osmosis (RO) systems and desalination plants, including mains-powered, solar-powered or hybrid options, that provide WHO-standard clean drinking water. Adaptable for any project size, the output of WaterCap ranges from 1000 to 800,000 litres a day, with our smallest system in a 1mx1m box.
READ SPECSHEET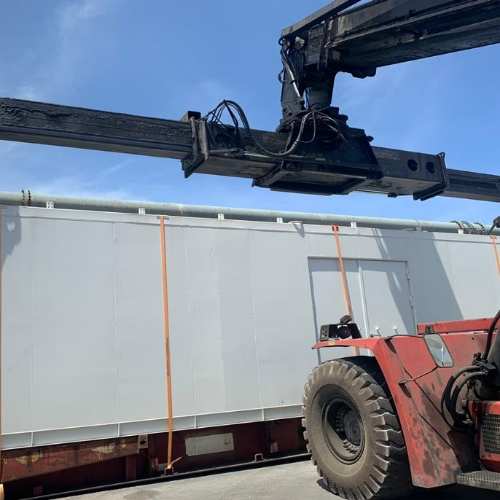 SafeCap
A bespoke 10mm thick steel-enclosed Safe Room/Bunker, known as SafeCap which is supplied complete as a plug and play, drop-in unit. Manufactured in Europe, it includes AC, plumbing lines, electrical lines, two toilets, wash basin, lights, electrical sockets, bench seating and a secondary roof structure for further overhead protection (UN Standard). Choose between 20 foot (12 person pax) or 40 foot (32 pax).
READ SPECSHEET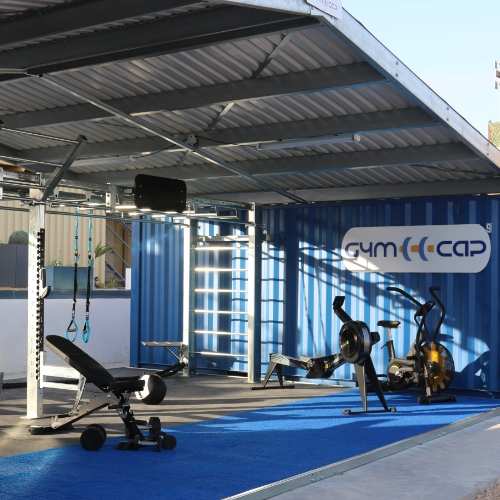 GymCap
A double-container and rig gym unitbuilt to ISO standards that is easily transportable and quick to assemble, providing high-quality physical training solutions that are ideal for challenging environments. An adaptable training solution, the layout can be adapted and upscaled as per the client's requirements.
READ SPECSHEET
Ready to get started
Contact our sales team today
Contact Us